Welcome To Ms. McGorty's Pre K Webpage :)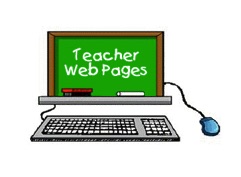 Education
New Jersey City University - Bachelor of Arts: Early Childhood Education/ Special Education & Sociology
Certifications
PreK-3
Student With Disabilities
ESL
Biography
My name is Erin McGorty. I was born and raised in Hudson County, New Jersey. I graduated with a B.A from New Jersey City University. I have taught second grade, third grade, and Pre K in the Union City school district. I take pride in working with children. It is my belief that all children are capable of learning. They have the ability to do countless remarkable things with guided help from peers. Working together with great communication we can help the children strive for unlimited success.
Conference Times
I'm available to meet with parents/guardians to discuss student progress or matters of importance. Please email me to set up a time or speak with our Parent Liaison, Nancy Fransico to try and schedule an appointment that works best for all of us.
Days and Times I'm available to meet:
Monday @ 1:30 - 2
Tuesday @ 1:30 - 2
Friday @ 9-10
Other times for conferences are available upon request. Non-urgent matters can be directed to my email where I am always available.
Classroom Procedures and Policies
Attendance – It is important that your child comes to school and is only absent when they are really sick. Everyday we are learning more and more and we don't want your child to miss out on a great learning opportunity. It is also important that your child be on time for school!
School starts at 7:55 and attendance is taken at 8:05. Students are to enter the building & be dropped off through door #2 (34th street side) where an adult will bring your child to the cafeteria. *If they are running late (8 O'clock on) they must enter the front of the building and get a late pass.
Folders – Please check and empty the blue folders when they are sent home. The folder will have your child's name on the front, and my email on the inside in case you need to reach me. Brilliant work will be sent home, along with notes from me, and notices of events and functions occurring at the school.
Dismissal - Dismissal is at 2:30 at door #2 (34th street side). Please be on time as the hallway gets congested with older students, and the daycare students. It is very important to me that the children are safe when leaving my care. I have a list of who is allowed to pick up the children. *Please do not send someone I have never seen, met or that is not on the emergency list. I will not release your child into their care. This is a safety concern!!! If they are on the emergency form I will send them only with that person. If you can not make it and send someone from the emergency form please email me that day so I am aware for dismissal time. It is always better to be safe than sorry :)
I am looking forward to an exciting, fun-filled year! Please keep in contact with me as we move forward throughout the school year
-Ms. McGorty
*Please check out our photos throughout the school year by clicking on the right side album link above :)