Mrs. Larcheveque
"The more that you read, the more things you will know. The more that you learn, the more places you'll go." - Dr. Seuss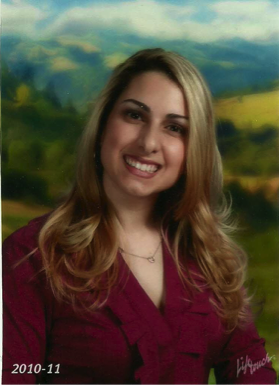 Janine Larcheveque
Education
Montclair State University - Bachelor of Arts: Family & Child Studies
Certifications
K-5 Teacher Certification
Biography
Hi! My name is Janine Larcheveque. This is my fifteenth year teaching in Union City. I taught kindergarten for a few years and this is my seventh year teaching first grade! It has always been my dream to have the opportunity to educate young students, and I am fortunate enough to be doing just that! Working with children is a very rewarding and fulfilling experience for me, and I always look forward to a great school year!
Education is a partnership between school and family. I believe in working together for the benefit of our students. To help us do that, this webpage is available to strengthen communication between us. Please check the website often for exciting updates throughout the school year! Please make sure I always have your updated email address.
Conference Times
I'm available to meet with parents/guardians virtually to discuss student progress. Please call the Parent Liaison at: 201-348-5960, ext. 3111 to schedule an appointment.
Days and Times
Monday 10:40 am – 11:20 am
Tuesday 10:40 am – 11:20 am
Thursday 10:40 am - 11:20 am
Friday 10:40 am – 11:20 am
Classroom Procedures and Policies
School Folders – Every day your child will bring home a folder with all of their homework and important information. Please take a few minutes to review the papers, sign all tests, and return it to school with your child the next day.
Homework – Students will be given homework everyday, except on Friday. Please review your child's homework daily to make sure everything is complete.
Tests – There will be a spelling and reading test every Friday. Math tests will be announced a week before the test is given. 
Posts